Chanesd Srisukho (a blog of Gla) BlogGla.com
English information is here.
Chanesd Srisukho (a blog of Gla) BlogGla with Korn Chatikavanij, Thai ex-minister of finance

Chanesd Srisukho and his family
Family background:
A physician from physicians' family,
always a student who wants to live happily; benefits mankind, people and the world around.
Chanesd Srisukho is the eldest son of Chanwalee and Pattanath Srisukho, an Obstetrician/Gynecologist and a surgeon. He has learned medical knowledges and traditions since childhood, with strong sense of ethics and integrity; and with deep understanding of Thai public health system.
The Srisukho family has lived in Phichit province, Thailand. They have worked at public hospital for more than 30 years and also open their own small private hospital, Srisukho Hospital. Their aim is providing people in low cost but highly effective medical services.
Chanesd has an active participation in the reformation and development of Thailand's public health systems, with wide spreading networks of government and private institutions. And he is the head of IT & management of his family's business.
Old CV (Oct 2012)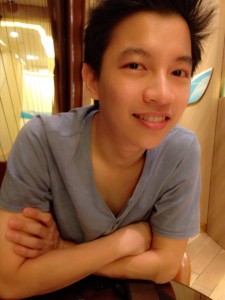 Personal Information (last updated on 2017)
Name: Chanesd Srisukho, MD
Nationality: Thai
Marital status: Single
Occupation: Physician, Dermatologist, Investor, Collector, Activist, National health expert, and business owner.
Personal website:
Bloggla.com(Thai)
E-mail: Chanesd@Srisukho.com
Education background:
Secondary School: Mahidol Wittayanusorn (MWITS), the best leading science school in Thailand
University: College of Medicine, Rangsit University and Department of Medical Services (DMS-RSU)
Special record of educational achievement:
University
Higest scores among MSc in dermatology class
Certificate of achieving highest scores from Surgery department in academic year 2008-2009
Total GPA Scores 3.54 ('til the end of 5th year) with highest scores of Psychiatric subjects in 4th and 5th years
Honorable certificate for a man who bring the fame to his university, 2009 "คนดีศรีรังสิต"
High school
Research Project "The possibility of information leak from inner of even horizon of black hole, 2004-2005", MWIT school
A school representatives for a Game programming competition at National Electrics and Computer Technology Center (NECTEC) 2003, MWIT school
3rd place winner, Northern Thailand championship of Mathematic competition 2002, Royal mathematic club of Thailand
2nd place winner, Thailand's mathematic competition 2002, Nakhonsawan school alumni
A representative for "Youth's Computer Camp2002", The Institute for the Promotion of Teaching Science and Technology
Several honorable medals and certificates as 1st place winner in mathematics, science, computer programming, English, Thai, Social science competition in Nakhonsawan province and Northern Thailand, 1999-2002
Primary School
"Excellent Child of Phichit province", honorable certificate for a student who bring the fame to his hometown, 1999
Certificate of a student who achieving highest scores in Phichit province , on National children day 1999
The 1st winner of "mathematic competition championship in the province" , 1996-1999
Several honorable prizes, medals, and certificates in art, language, social science, and general knowledge, 1993-1999
Social contribution to the public community:
: Member of anticorruption team, supported by the senate
: A columnist for national media website
– "Voice of Youth" column, INN News Thailand
– "Thinking Reform and Increasing A Wisdom Weapon", monthly magazine
"Demo-Crazy"
: A member of Rangsit medical student union, 2005-2009
: Guest speaker on various topics to new students of MWIT school, medical students
of Rangsit University, and also other universities
: Volunteer on several camps related to Mental, Social, Psychological Consultation and Public Health Promotion
Honors in writing:
Bronze medal in "I won't corrupt" anticorruption writing competition 2008, National Counter Corruption Commission (NCCC)
Certificate in youth article competition, Thailand Knowledge Park 2008
Certificate in political article competition, Thai parliament
The 3rd winner in national writing competition "Of royal descent, M.R. Kukrit Pramoj whom I know", 1997-1998
Some of appreciation statements:
"Very appreciated and very proud …as one of top genius students of our university"
-Dr. Arthit Ourairat, Ph. D. The president of Rangsit University, medical student conference, 6th September 2007
"To work for Rangsit Student Union is not only providing a regular service or cultural works. It requires experienced and skillful person in building the name of democratic university to the public. A person, who volunteers to do this job, must have maturity, leadership, consciousness, and sense of doing great things to public. Mr.Chanesd Srisukho is the person with all skills and greatest qualities that I said before."
-Prof.Chatchai Khumtaveeporn, an academic, the president of Thailand's philosophy and religions club, 2009
"I need to thank you Mr.Chanesd Srisukho who makes me to rethink that there are many students who are interested in and care of our country problems."
-Prof.Somkiat Pongpaiboon, one of P.A.D. political movement's leaders, August 11th, 2008
"Very pleased and honored to see a medical student named –Gla- Mr.Chanesd Srisukho, contributes his free time, though very tired from working hard in helping the patients, to share his view and feeling regarding life and death of the people"
-Youth voice column ,INN NEWS on July 23rd, 2008
Rangsit good person award of the year 2011
Award for a good person who makes benefits to country, society and the university;
chosen as 1 from all graduated and recent students.
 Other sides
The committee of 1st round contest of Miss Tourism Thailand on Oct 13, 2012.
Chanesd Srisukho (a blog of Gla) BlogGla